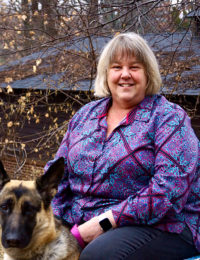 DVM
My family consists of my husband, my son and two daughters. We have always shared our home with GSD's and cats.
I graduated veterinary school at the University of Minnesota in 1986. I also did an internship at Michigan State University. I first worked here at Glen Lake Animal Hospital as a relief vet in 1996. I have varied interests in medical conditions in dogs and cats with a special interest in dermatology, infectious disease and the effects of dietary manipulation on various conditions.
I have enjoyed becoming active in the local GSD Club. We have been successful in achieving champion status in Schatten and Winnie our GSDs. I hope to compete in obedience, rally, and agility in my "spare time." I also enjoy traveling, cooking, gardening and reading.