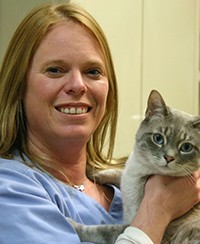 CVT
I have been with Glen Lake Animal Hospital since 2004. My family used to breed Springer Spaniels and I have a special place in my heart for Labradors. I knew at an early age I wanted to work with animals.
My professional interests are surgical assisting and dermatology.
Outside of work I enjoy playing on a pool league. I also like to bike and swim whenever I get the chance.